PEDREGUER
"AWAKEN YOUR INNER POWER" – RETREAT

with Alexandra Langeveld & Eva Prudencio Vergara

Thursday 6th december (5 pm) –
Sunday 9th december (4 pm) 2018

Natural Paradise for Happiness & Healing
& Casa Palomas – Pedreguer – Spain
'Woman – Awareness – Healing & inner growth !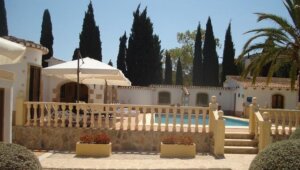 This Autumn weekend retreat is during the element of the New Moon, release blockage energy, start with a new cyclus and manifest your wishes and live your dream !
During this 4 day retreat we will take you on an inner journey, in a safe setting with like minded people.
It comes down to feeling instead of thinking and you will learn to enjoy life more. And you will be experiencing the deeper contact with yourself and the world around you. Your life is like a dance, it moves between your unconscious and conscious knowledge, life always gives you a possibility to manifest your life from your heart and soul. In this retreat you will receive the tools to re-Create your life in a way that suits you so you can experience it in full glory!
A time out for yourself, a personal inner journey !
FEEL – CONNECTION – INNER GUIDANCE – SELF-LOVE –  INTUITION – FOCUS– WISDOM – UNITY

This season relates to the Element of Earth, so the Mama Earth beneath our feet and the Earth within us. It is Awaken yourself in the powerful nature. Aligning with the Earth element plus the energy of the moon helps us to embody her divine feminine qualities of:
✶ openness of mind, body, and spirit
✶ faith in the abundance of life
✶ surrendering to being held, supported and nourished
✶ trusting the Wisdom we have deep inside
During this weekend retreat, we'll be enjoying:
✶ Soft Female Yoga
✶ Deep Relaxation 
✶ Active Meditation through dance
✶ Free Movements, unstructured, to balance the chakras through music,
which will connect you with your interior and your being.
✶ Conscious Meditation Practices
✶ Practices of Emotional balance and Emotional Management
✶ Manifest Your Dreams by making a moodboard
✶ The art of Manifesting your desires
✶ Transformation and Visualization
✶ Energy Treatment to have more vitality and pleasure in your life
✶ Rituals to awaken your Inner Goddess.

This weekend is for you if…
✶ You are a woman (whatever your age!!)
✶ You could use a relaxing nurturing weekend away!
✶ You don't currently make nourishing your body a priority.
✶ You are curious about Free Movement 'Dance in Balance' journey!
✶ You want to bath in the company of like-minded sisters.
✶ You want to understand a deeper you, your behavior and response
to certain events and persons in your life!
✶ You want to explore the sacred sensual Goddess you are!
✶ You want to experience deeper relaxation.
✶  You want to release what nog longer belongs to you!
✶ You want to learn to surrender more to your body and your inner wisdom.
✶ You want to have more energy and power and learn to maintain this!

RETREAT LEADERS

ALEXANDRA LANGEVELD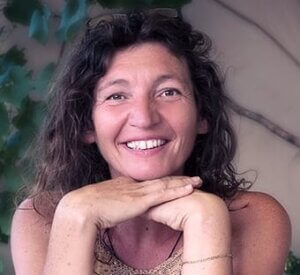 Alexandra Langeveld is a poly-energetic therapist, coach, Reiki Master and Seer. She  has regular workshops of Energy Dances and Tantric Massages.
Dance has been her passion since childhood and her form of inner expression. In addition of all that, she has many years of experience in Bio-energetic body energy treatments, massages and healing treatments.

Her passion is to help women open their hearts and connect with their bodies. Activating their inner love, connection with others, intuition and concentration, to live from their essence.
In this inner journey Alexandra will use different approaches and techniques of coaching, body therapies, aromatherapy, rituals and many others.
All this will help you to be more in touch with yourself and quide to the direction you want to take. You will gain clarity and vitality.

Her life learning and extensive training have helped hundreds of women reach their full potential. Work from love, to help people discover their strenghts and their hidden talents.

EVA PRUDENCIO VERGARA

Eva is passionate about personal development & self-care.
At the age of 18 she got very ill with Chronique Fatigue Syndrome, which took her into a self-discovery journey, where she understood that change comes from within. Once she learned how to listen to her body, her life completely changed!
Eva is a certified Tantra Yoga teacher & NLP Practitioner. She studied Meditation, Embodiment & Deep Relaxation.
She is currently pursuing a Degree in Psychology. Her approach is very gentle & loving. Her work helps you to awake your inner energy & feel your body & all her sensations and emotions. 
ACCOMMODATION
This retreat takes place at "Natural Paradise for Healing & Happiness & Casa Palomas, Costa Blanca, Spain, 2 beautiful locations surrounded by wild nature close to Javea, Denia, Ondara, Xalon and Moraira. It is situated on the campo where the olive, avocado and oranges trees grow lush, overlooking the mountain Montgo and approximately 10-15 kilometers from the most beautiful sandy beaches. There is an option for individual or shared accomodation.
MEALS
There will be delicious vegatarian food for the retreat. There will be 2 main meals a day, a nourishing brunch and wholesome dinner, and there will be fruit/snacks available for breakfast for those who need to eat before brunch.
INVESTMENT
€ 419,- earlybird by 15th november, € 449,- (Full program and shared accommodation, casa Palomas)
€ 50,- Extra surcharge per person for double room       
Organic food € 75,- per person / all the retreat. Separate payment.   
For booking please contact the contact form
or call Alexandra 0034 657 939 635 or Eva 0034 650822511.