A bubble that promises at least six zeros and freedom ….
For years I have a dream, a dream with people, mostly women, to work. A dream that moves me from my heart and soul. Working in groups but individually as well as partners, from one day to a week and partially online or a mix of online and physical. The online sessions I have been doing for several years, which is for people who still need me and do not have the resources to visit me and for acute relief.
---
While writing this blog there was a 'translation' of 'Our Father' on my path, written by Peter Derks, what about the 'Grab and Gluttony Culture.
Our Value
Those in the market are
your growth hallowed be
your return come
Thy will be done
countertop As in the store and on us
Give us this day our daily purchasing power
and increase our debts,
as we also others their debts increase
and lead us not into recessions
but deliver our inflation
Because of you, the government and the stock exchange and the market
for all eternity,
Amen
---
Meanwhile, I paid a lot of tuition . Tuition in super good training that I have had, both for my own process as for working with clients.
At some point I came out with a training program focused work. That was nice because that was what I wanted to do very much. This was where my heart and soul was happy. I got energy, I was creative, my inspiration was sparked and I was working on it daily. It was a decent amount of money I paid for the training, within four months, I had my first customer that I could accompany my program. I was happy, this way of working suits me, the result was very good, which gave me more satisfaction. help women "balanced out with their authentic self," all the wisdom, knowledge, experience, tips, tools, methods, I could lose this. I like it so much how all the women on their way to their transformation work.
Using the tips and tools of the program that I went through, I now make my own customized program from my vision, my passion, my heart and soul. It flowed, this is what I want in my heart, it was my energy that I had put my customized programs for clients that resonate with me.
Through this training, I was motivated to a subsequent training, given by one of the two ladies of the training I was doing. I looked at a five-day challenge, had brief contact lines, I received a lot of attention and in hindsight, I was slowly sucked. Ultimately it was a marketing promise of six-digit sales and more freedom,  like so many programs out there now on the market. It was at the expense of my freedom, family and friends. This training had changed me, I had drifted from my authentic self and my original mission. I had listened to the successful coaches are the realm of dreams and good intentions of healers and other branches of work. I felt increasingly unhappybe my decreased energy , I felt a tremendous pressure and competitive spirit that I finally could not stand it anymore. It was to be seen, put yourself well in the market with a lot of tools that should buy you, do a lot alone and continue above. It takes a lot of time and energy. I was unsure because my energy is not flowing anymore, I felt I had to do everything else, and that was precisely where the strength came from, this was NOT MY THING ! I felt anger because I had lost so much money and my family and friends had done this deficit. It had taken me months to get where I wanted to come and finally ran everything else.
Instead of freedom Entrepreneur with financial freedom, it was a financial disaster.
I found out that it is a DIY project, a Do It Yourself.
You get weekly module, which you yourself have to work and the bad thing is that these paid modules also freely available on the Internet. 
They are mostly videos, webinars with a PowerPoint presentation without personal guidance and also earn the coaches still affiliation premiums, stroking them with every tool they advise that you really use "MUST" if you want to be successful. There are also webinars used by previous groups where their names occurred. What about privacy? In addition, some modules were already out of date because the Social Media ever changed, think of Facebook, Linkedin etc.
Luckily I am on time "AWAKE FROM THE ILLUSION!"
The business coaches is said to have more free time , this is the way of female entrepreneurship , something women dream of, and may be independently seeking their feminine power.
This way of working is not the feminine energy but the male , it is from the Ego work, willpower , and has nothing to do with working from the soul, the passion, the universal inspiration and flow, this way well out instead of giving the what!
Luckily I took away from adversities of work and training.
It began in November with a website that piece had gone bad and a WIFI connection. For me it was alreadystarting a sign!
In January there was bad weather so I stayed longer in Holland, again with poor Wi-Fi connection. I then chose to have time for friends. My resistance made sure I did not purchase tools, I took a step back and looked to colleagues how they worked on the program.
I also looked at people who offer similar programs and where they have been training. It is a HYPE at the moment!
Before I went to do my training and my mission and vision had written down everything came into being, "gifts from the Universe I call it ' and I was super thankful for. There was relief, I live in a beautiful area with great potential, there are people around me who help me and support, everything flowed to get my project to another.
Because of the different way of working, the power, the EGO , began changing too. The resistance of the different works and "SHOULD", there is more distance with your authentic self, you become chakras empty, it starts with the solar plexus produces some fatigue. As a result, the Universal energy is no longer flowing allowing you can not manifest itself. If you are going to manifest really give you a signal to the universe a sign nematode off that you're not familiar from Demo / Ego to the Universal flow but that you yourself can do, your EGO. The Universe does not judge and let you do your own things, action, reaction. I saw a lot of suffering around me, physically and in addition it was also about money, high investment must of course be paid back! I got very tired of all the money I had paid in 1x a loan which I fortunately as yet do not have to repay.
This way of working I do not "ARE AUTHENTIC" , it makes you a copy of others, you disappear among all others, because your higher soul, your passion, your work from your heart is missing. It's only money!It is coach I would actually not use myself because everywhere is now a coach. Twice I wanted to stop training and have my money back, the first time soon in the range, within 30 days. Again and again I was persuaded and hit on my weaknesses. We were promised everything, the famous sausage, an idea that you back some tools to make moves, for work, time for money is out of the question, you deserve to get more out of life, four months of work per year and the rest leisure, earning 6 figures and so on. I got attention was praised to the skies , until I paid, Then the focus to the next group, the next boat, their holidays and leisure, and there you are, you can figure it all yourself because the modules are accessible for life is then said.
This is the new market , the target audience is often single women, healers, coaches, people who have a dream. People invest, even if they all do not have the money, they'll even take out loans for all consequences. I see people quit their jobs because they believe in the talks and held sausage. They go even further investment to achieve the promised success or to get their investment there anyway! There is also an opportunity given to a webinar to do in the learning environment, the famous sausage to trust to give a little push upwards. This webinar will then be used for training and moves automatically to the next group.
Make money on the backs of others, I'm not in it. I see more and more of this kind of copy behavior. Money, prestige and success, that's where it's all about!   That people drop out problems that are of neglect, no attention paid.
Where this is going!
Many people remain silent, they go on and show a false side to the outside world because oh oh, it's going so well since they started their big step because if they demonstrate otherwise there will be no more customers. Every post and step is watched and liked, it should be according to the strategy, if necessary, will be taken. It is becoming more oppressive because you followed on the feet, looked at the fingers and have the feeling of BIG SISTER IS WATCHING YOU.
If you indicate that you're not happy, there to stop it, you just stand in the cold, it is not looked at you as coach / guide is not there. That coaching will cost extra money again. Often there is shame because we do not do our best, we have to put through.
Working for big money or from passion?
4 months work and the rest free time I do not believe in that. The new way of Enterprise, Entrepreneur Freedom, which means to be busy with daily tools, tricks and systems to attract customers. Continuous marketing are busy, expensive systems bets are much behind the computer and actually have eventually little time to really help people in the process, that which really matters , I will be happy, where I from my heart doing it will, others really help!
Meanwhile there are so many online happens that there is no connection anymore. This comes from ego, willpower, all about success, quickly put a program online, quick money, quick money recoup the stress that comes with it, the fatigue, and so on.
IS THIS STILL THE CUSTOMER?
They are now overloaded with information on the Internet! Are visible, well, when I see some business coaches, I'm always pass the same messages, photos, and messages that are beautiful on the outside but where there is no authenticity to find.
Would I go with it? NO!
I go back to my authentic self, connect with people from work!
I've always politely fun, that's what people want, authenticity and connection!
People and chances came naturally in my path, it came to me as a person with my beautiful qualities and I got compliments on my website, which I own maintenance; and that reflects how I am and how I work. I work from personal connections, from soul to soul and also online sessions are also possible because the connection has already been established during the life sessions. From working authenticity that's my motto, not a copy behavior,  follow the line of others, which is a flow that does not work for me.
My trainer told me, "Your job is not your hobby!"
I WORK RIGHT FROM MY HEART AND SOUL, MY IDENTITY! If you work from your heart you make correct connection, that's what matters when you work with people!
"Be yourself, there are so many others' Loesje which is definitely here to apply.
Precisely your authentic self, your own way of BE and work and people to you flow is something beautiful, the energy flows with it.
Energetic work from the yin energy, working with Vision Boards, attracting people and supplies, the cosmos gives us, if you just continue to believe in and to yourself! What you give attention to growing! People who need me come naturally come to me, because all the systems and authorizations required for!
I regularly see copies of programs all focused on women with power, who want something to change in the world, want to be independent and driven from the heart, from passion, etc. It is presented as a personal training or course, "as if they their own thing. " They all look alike, same format even prices and selling pages. They are equally successful and then falls like a house of cards!
I do not make me mad by the large, better nicest  syndrome and that you invest a lot in yourself MUST because somewhere you will also return that investment must earn again and usually the customer is the one who ultimately paid.
And you know what's nice, I'm here like many others through!
Breaking free of matter and greed of the Ego Time,
on the way to unconditional love.
Many people suffer from the wounds of the ego, for example:
* not seen
* are not recognized
* not good enough
* fear stand in your own magnificence
* fear of letting your light shine.
These wounds must be healed first, then you can from your higher self, your soul to work and that's what it is all about! If the wounds are healed, and they do what they propagate also to live, they can be solved. From Ego to unconditional love, will serve the higher purpose, from gentleness, from Flow and animation works.
Many people have a burnout or overwrought. In this way, the group is increasing. People begin an expensive education, say much and after a year of a rude awakening!
Keep your feet on the ground , go regularly lands, stay realistic, stick to your own goal, dream and feel whether it is purely what you do!
WHERE YOU WORK FOR? Is it for the money, a successful business , large groups on Facebook with many likes and followers ,  towards a top position in a company want to or because you really serve . 
I also like to help people, but then in my own way, by helping them to be authentic and remain and are not copy others.
Think, listen and see with your heart, do you dream BIG because the Cosmos is generous if you dare to let go and start flowing like the river. Stop looking for anything outside yourself, fast money, fast career but go for the gold and light within you.
There is a law of attraction, Abundance is for everyone, but not everyone's greed. Be grateful for what has so it can grow.
Add yourself to the Facebook group
" 
Woman in Balance "
With CASH you can:

buy a house but not a home
you can buy a bed but not a good nights sleep
You can buy them a watch but no time.
Also a book, but not knowledge.
One can buy a position, but not respect.
We pay for a doctor, but not our health.
Money can even buy sex but not love.
And also you can buy blood but not life.
Apologies to all those I have wronged lately, I was not always because I was so busy with my training and program ….
In addition, I thank the people who supported me during this time and I have run through my process and I eventually have assisted loving and have held up the mirror!
Want to know how I work and communicate what I have to offer?
The good thing is that since I'm out of the bubble and awakened again I arrived at my authentic self flow is restored. People spontaneously reach me, arise beautiful collaborations, opportunities present themselves, I will be asked to join to do events, etc., and all this without automated systems, very simple and basic established!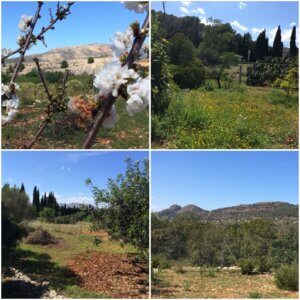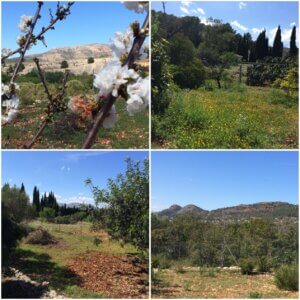 Middle in nature, without the radiation from WiFi and pressures of everyday life, I have several options.
We go together through a deep transformation day (s) or week, all custom made. This includes coaching, therapy, energy therapy, healing and dance.
All to balance with your authentic self!
In addition, it is also possible in small groups and partners to get more depth in the relationship.
Soon I will start with a "Dance of Balance" with Chakra Dance retreat.
This is possible from four persons, there are different price, which is the size of the group and location. Groups up to 5 people is possible in my beautiful country stuff, for larger groups we move to another location.
For me the interview for free ! During the interview we see what we can do for each other and that the click is.
More information can be found on the following websites, you ask me send an email or message, I mention your phone then call you.
Danceinbalance.com
Coaching and "Your Unique transformatiedag (s)"

Namaste
Love & Light
Alexandra