Love Intimacy and passion – A five day Tantra retreat
Tantra is a way of life and stands for freedom. Freedom to dare to be yourself in total connection with your deepest essence. Fully present in your body and in the here and now with everything. Tantra presents itself in the field of love, intimacy, passion, sexuality, desires and borders (within yourself and towards and within the other).
This five-day Tantra retreat is about revealing yourself on all the layers of your being and come home to yourself. This might be a vulnerable journey, where you are free to dive deep in yourself. To be allowed to explore and experience what it takes and what it  is that you know  when your true essence comes to be fully alive, free from masks (to yourself and in the contact with the other) and free from old patterns and beliefs. Which sometimes are not yours, but you have them interiorized as a child,  and through the years that you yourself created and you must now let go. To transform into who you really are and desire to be.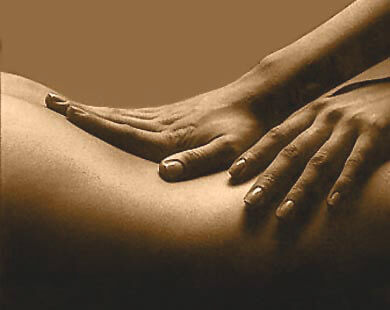 Let yourself be guided through  concrete exercises and be taken away on a journey  in this amazing fragile and beautiful area of body and soul research in which the (physical) contact is built up slowly, so that there is enough space to really feel what may arise in your journey to feel again.. Central in this retreat is the sacred marriage between the feminine and masculine energy in yourself and the connection between heart and pelvis.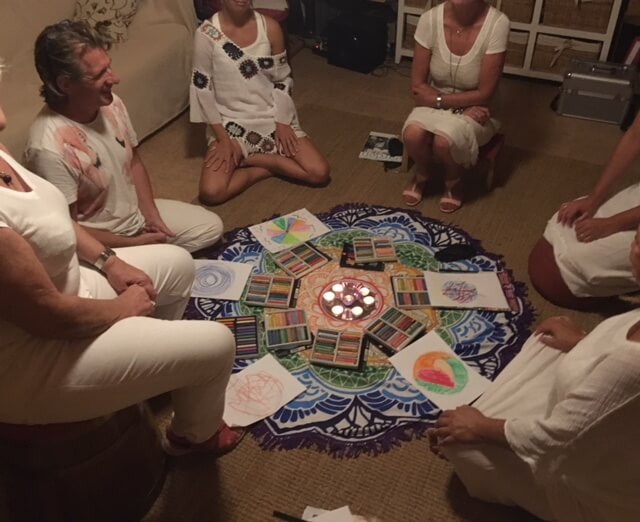 Specifically, we use emotional bodywork, tantric exercises to get in touch with yourself and the other, meditations, (family) ancestor lineage healing, massages (where you determine where your border is in nudity), role playing, shamanic rituals, sharing circles and dance.
Due to the depth of the process work we have a sacred space created for only 8 participants. We strive for an equal number of men and women and a good division between couples and singles.
We hold space in the Dutch and in English language.
Facilitator: Alexandra Langeveld 
ALEXANDRA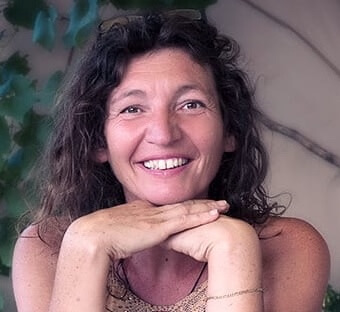 I'm Alexandra, a Tantrika and poly-energetic coach / therapist and holistic healer. My passion and purpose is to help people to make the connection with themselves, to enable them to love themselves,  to become aware of blockades of intimacy, taboos, shame and guilt around sex accept and find a personal release and breakthrough those barriers that stop them from living the desired life.
I inspire and motivate men and women to free themselves and to surrender to their beautiful ' Shiva & Shakti'-energy, the connection between their heart, pelvis and higher self for more intimacy and fun! Tantra has changed my life, I have experienced the dark and light sides of sexuality, it was a hard but ultimately a heavenly trip.

I have extensive experience in working with individuals and couples and in giving workshops to groups in the field of personal development, tantra and free movement dancing.
Location

This five-day Tantra retreat has her bedding on the big plot, of "Natural Paradise for Happiness & Healing.
This beautiful place in nature is located in Lliber (Alicante, Costa Blanca, Spain), in the middle of the campo where olive, almond and orange trees grow lush and overlooking the beautiful Bernia and other mountains.
The terrain is basic, often ecological and has a common room, a swimming pool, many terraces and plenty of spots to find your own peace and quiet for a rest and just be yourself.
Wi-Fi is available, it is important to use any device as little as possible during this Tantra retreat to make your inner process of awareness not to be disturbed too much.
There is a Big room, 2 lovely caravans and also a B&B in the neigbourhood. It depend what your wishes are.
DATA
 
This five-day Tantra retreat starting at the end of 2022 and spring 2023.
Would you like to do it another date, also couples individual, contact for more information.
PRICES

The price is € 688,00 per participant (excl. €100 for food and drink).
In de price of € 688,00 is included:
the entire program, including evening activities.
4 nights in a shared room
Other accommodation facilities are possible in consultation with Alexandra (do you live in the Costa Blanca and want to sleep at home, then this is negotiable).
***Book and pay before  2022, then amounts to the price € 588,00 ***
Not included:
Food and drinks. The price of € 100,00 can be paid cash on arrival.
travel expenses, the cost of the round trip. Information on transfer from airport to Benissa is at Alexandra callable. Contact Alexandra
individual healing and/or coaching or other sessions
MEALS
There will be delicious vegetarian organic food cooked for you. There are 2 main meals a day, a nutritious brunch and a healthy dinner and there is fruit/snacks available for breakfast for those who want to eat something for brunch.
Specify whether more information?
To book yourself a space please send send an email by the Contact form.
For more information, you are always welcome to call tel. +34 657 939 635 or +34 868 178 247.
You also can sign up by Meetup


Holiday and quiet after time
Would you wish to stay longer after this five-day Tantra retreat in peace and quiet or enjoy the atmosphere and your own inner process, then is it possible to have a night to stay longer.
Furthermore, Lliber / Pinos a great environment for a few more days of vacation to. You can enjoy hiking and on 10 to 15 km away you will have beautiful sandy beaches.

Also are near Lliber beautiful villages such as Javea, Denia, Xalon and Moraira. That are well worth a visit. If you would want to prolongue your stay, then you can consult with Alexandra for overnight accommodation in the area.
Testimonials Tantra retreat
I like to share my experience of the 5 day tantra retreat and Mei by Alexandra and Pedreguer. The retreat brought me a lot closer to myself. I learned to set MY limits and encountered my deepest fears, my heart opened and start to

accept situations

and forgiven people. I have received many great tips regarding nutrition, meditation, etc. … In addition, Alexandra cooked delicious, verso meals. I was coached by Alexandra and felt supported, safe in the beautiful surroundings. The area fue very nice, nice and quiet in nature at the feet of a mountain. The view is very special. I am grateful that I have taken this opportunity. It brought me a lot and I learned a lot which I definitely take with me and my private life. I advise you to take part in a 5 day retreat here! I will definitely be back soon! Big hug dear Alexandra and thanks again

Mihaly

I have experienced the Tantra retreat as a great way to explore and strengthen my intimacy and vitality. Glad that that could happen in a relaxed and safe atmosphere with humor.


A wonderful weekend to experience the male-female connection in yourself and to the other person at body level.


During the Tantra retreat you will come into full contact with your own body in a beautiful environment. By making contact with the other from there, beautiful encounters arise.


For me the Tantra days have been healing. Because of the safe atmosphere it was coming home in myself. There I met the playful, happy child. Delicious. What a connection, what a wealth.