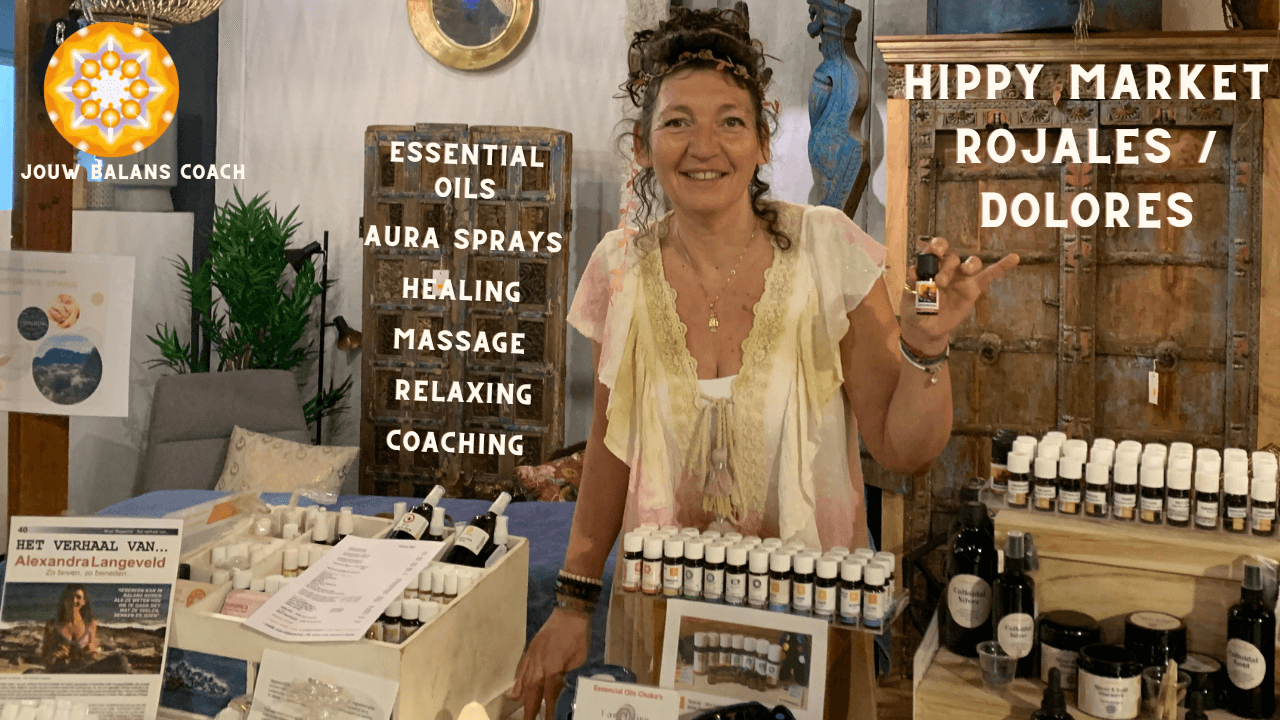 Hippy
market from Haco Rojales now in Dolores.
Every month there is a cozy hippie market, now in Dolores.
In this market hall are stalls are delicious natural products, such as

Essential oils

aura sprays

rollers with essential oils

Personalized rollers

antioxidant avocado

a reading

a wonderful foot massage

a healing
A moment of rest and enjoyment!
At the other stalls you can get:
food and drink

Reading

Indian dance

clothing

accessories

natural resources

and much more ….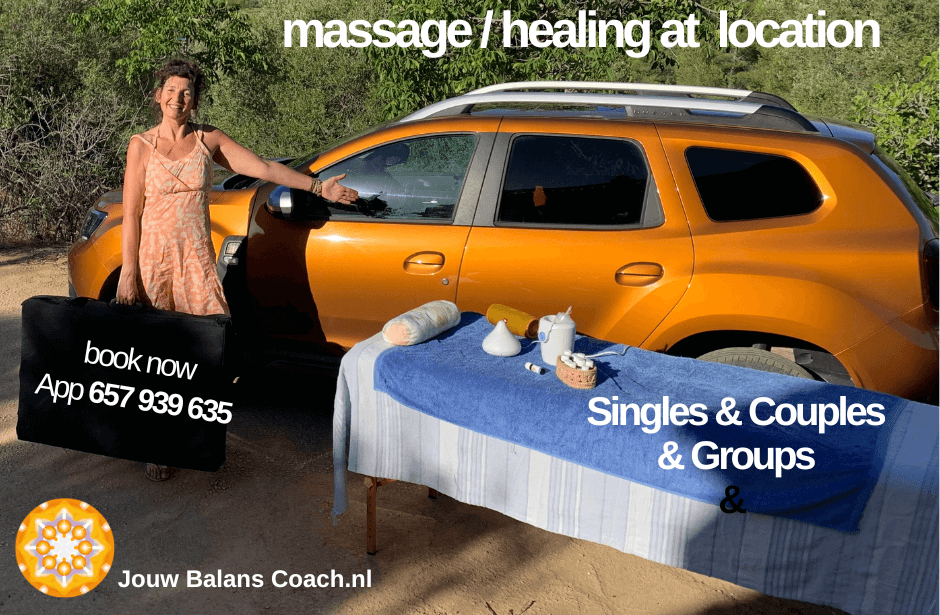 Can't you be there in the hippy market in Dolores..
and are you ready for a healing…
this can also be done remotely.
Enjoy a moment at home. It's nice not to have to go out.
The essential oil, aura spray, rollers and other fine products…
can also be ordered.
For information and ordering click here ... 

The address of the market is Vereda el Rincon 2 Dolores / Alicante Spain.
More information can be found on the website ....