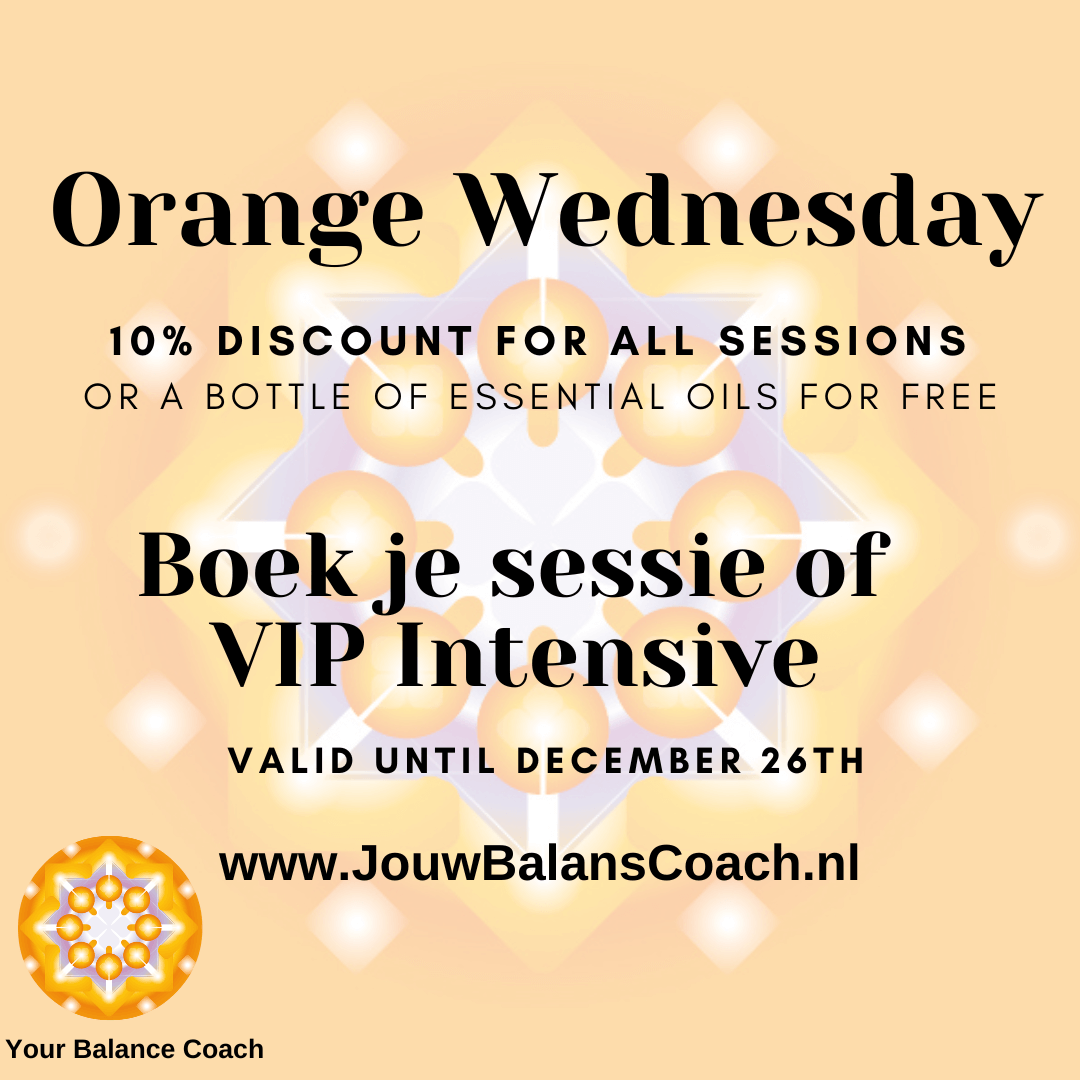 Not Black Friday but Orange Wednesday !
The Black Friday, translated to Black Friday has come over from America since a few years.
I myself was in a move hence this idea, orange Wednesday.
Some customers asked if I would also participate in this global day of action.
I myself am more of colors and therefore have my own action than the annual Black Friday.
Partly because there is now a temporary practice space, it is time for an action.
Orange, that color is in my logo, that is the color of the feminine, Yin, enjoyment, creativity.
Coming into balance, also with the feminine and masculine, that's what my practice is all about.
Personally, I think there should be more Yin in the world.
Therefore, 10% discount on services or bottle of essential oil for free
Coaching (also online …).  Intimacy coaching 
Healing
Massage
VIP intensive
Chakra dance (1 on 1)
Reading
All these services can now be booked with a 10% discount.
You can do this by filling in the
Or contact us via Whatsapp +34 657 939 635.
This Orange Wednesday promotion is valid for bookings before december 26, 2022.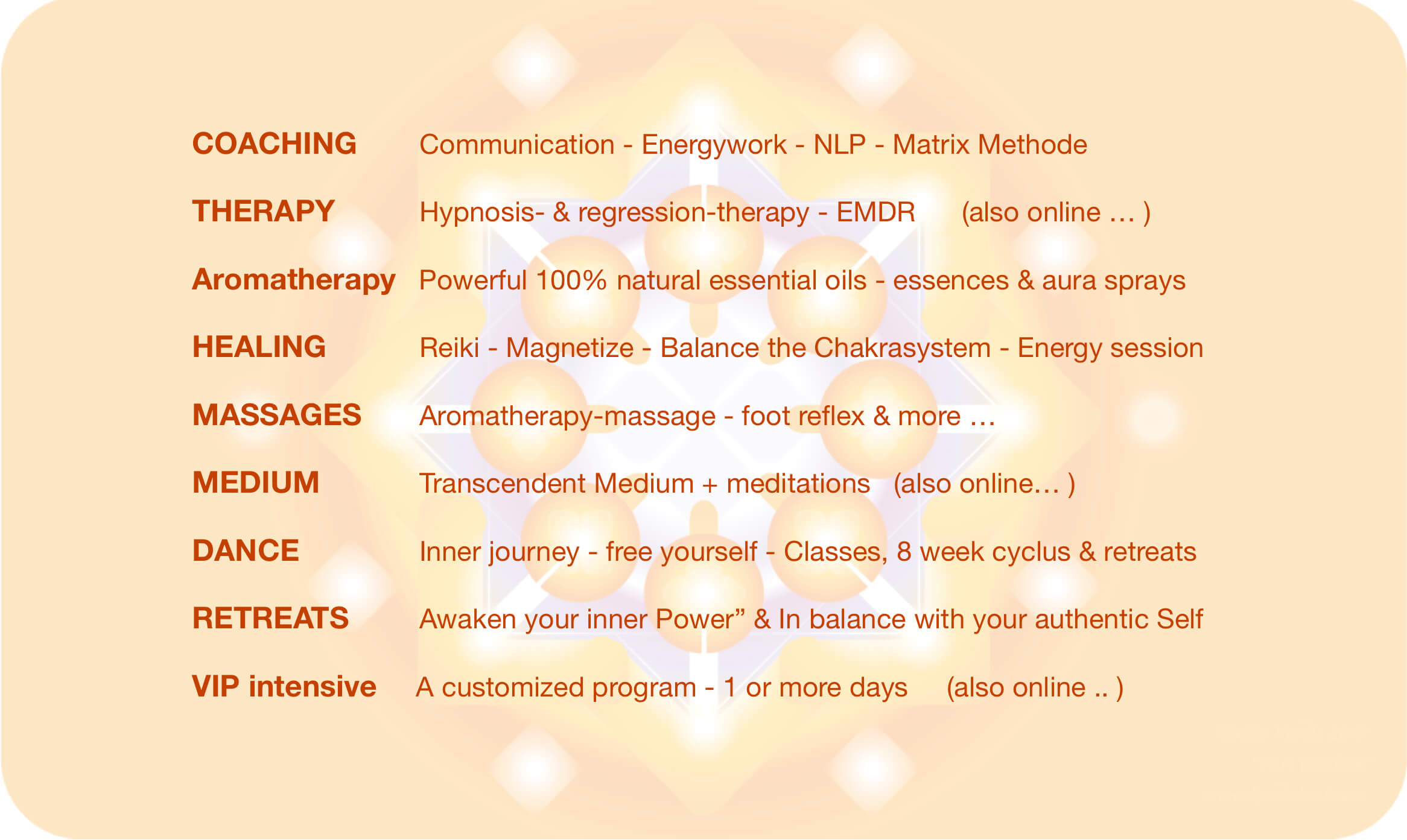 If you have any questions feel free to contact me !
Would you like to be kept informed …
Subscribe to the newsletter ! 
I wish you a Merry Christmas and hope to see you soon.
Love and hug
Alexandra Langeveld