Pedreguer
"Awaken your inner Power" – retreat
with Alexandra Langeveld
Thursday  19th april (5:00 pm)
Thursday 25th april (3:00 pm) 2019 
Natural Paradise for Happiness & Healing
 Pedreguer – Spain
'Woman – Awareness – Healing & inner growth !

A time out for yourself, a 7 day retreat, a personal inner journey
Feel – Connection – inner guidance – self-love – Intuition – Focus – Wisdom – Unity
   DANCE – DRAMA – COACHING – BODYWORK – INNER CHILD – THERAPY –NATURE RITUALS – COMMUNICATION – AROMATHERAPY
Are you ready to sign up for a transformational week that will change your life in different areas?
Do you live your own life? Are you truly happy?
Are you in Balance?
Are you aware of your strength?
How high is your self-esteem?
How is the relation with yourself and others?
Are you willing and able you let go of what no longer serves you?
During this 7 day retreat series we will take you on an inner journey, in a safe setting with like minded people.
It comes down to feeling instead of thinking and you will learn to enjoy life more. and you will be experiencing the deeper contact with yourself and the world around you. Your life is like a dance, it moves between your unconscious and conscious knowledge, life always gives you a possibility to manifest your life from your heart and soul. In this retreat you will receive the tools to re-Create your life in a way that suits you so you can experience it in full glory!
Trainer – ALEXANDRA LANGEVELD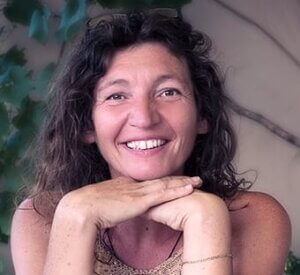 Alexandra Langeveld is a poly-energetic therapist, coach (training Katelijne Vermeulen), Reiki Master and Seer. She  has regular workshops of Energy Dances and Tantric Massages.
Dance has been her passion since childhood and her form of inner expression. In addition of all that, she has many years of experience in Bio-energetic body energy treatments, massages and healing treatments.
Her passion is to help women open their hearts and connect with their bodies.
Activating their inner love, connection with others, intuition and concentration, to live from their essence.
In this inner journey Alexandra will use different approaches and techniques of coaching, body therapies, aromatherapy, rituals and many others.
All this will help you to be more in touch with yourself and quide to the direction you want to take. You will gain clarity and vitality.

Her life learning and extensive training have helped hundreds of women reach their full potential. Work from love, to help people discover their strenghts and their hidden talents.

The part Free Movement 'Dance in Balance' happens on specially composed music that resonates with your authentic life sources (chakras)
For your comfort and my assistance there is always a professional support worker (v) available for role playing, healing and teaching methods that are currently needed
These results is what you can achieve during the days:
A deeper understanding of yourself, your behavior and response to certain events and persons in your life
Moments of relaxation, releasing what no longer belongs to you.
Tips & Tools to help with certain issues or challenges , for the difficult moments in life.
A transformation in relation to your personal goal that you want to achieve.

More energy, tips and tools to maintain this.
LOCATION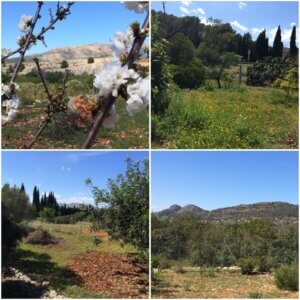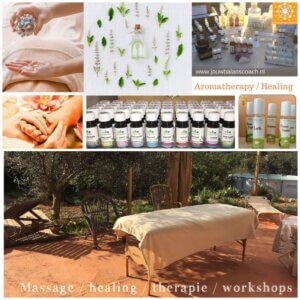 This retreat takes place at "Natural Paradise for Healing & Happiness, Costa Blanca, Spain, on a beautiful location surrounded by nature close to Javea, Denia, Ondara, Xalon and Moraira. It is situated on the campo where the olive, avocado and oranges trees grow lush, overlooking the mountain Montgo and approximately 10-15 kilometers from the most beautiful sandy beaches.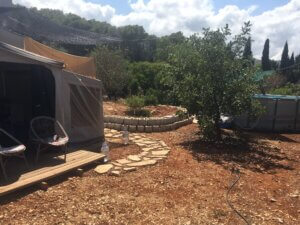 You're staying in one of the caravans with a lot of privacy. It's also possible to bring your own tent or camper. There is a common room, a swimming pool, many terraces and relaxing spots available for you. It is basic, ecological, but you will find there everything you need for this fantastic "inner growth week". The paradise is on a large plot, you can very well find a place to read a book, the surroundings are great for hiking or just enjoy nature in peace and quiet.
Wi-Fi access is available, but it is very important that during the retreat you use the wifi only if it is really necessary and as little as possible because you are going on a journey inwards.
Date: 18th April till 25th April 2019.
Are you excited and want to join please reply quickly there are limited places, because I prefer to work with small intimate groups I hold a maximum of 6 spaces.
How to register ?
Registration at: info@jouwbalanscoach.nl or via the CONTACT-FORM
Testimonial Maai-ke Spain
In October I participated in the 'Come in your power' retreat .. the goal of this process was, come in your strength. Is this successful? Hell yes! After dancing my chakras in balance, I feel more connected to my body, I recognize emotions and patterns better and are therefore able to solve blockages. Long-cherished dreams have been given a structure that puts me one step closer to the export. Alexandra, thank you! Your strength is admirable! ♡
You will receive this Value: priceless !
Preparatory questionnaire:
'What would you like to achieve and what would you like to let go now'
Which part of you is out off balance, what do you need to get back into balance?
A beautiful location
A beautiful estate surrounded by nature.
Amazing recharging Energy treatments " Come in your strength ' consisting of a foot bath with 100% essential oil + Magnetic/Reiki sessions.
Transformation-sessions. (Coaching)
We dive deeper into your problem
Visualization/ meditation/exercises to do at home
You get appropriate visualizations and meditations that will guide you forward.
A folder with necessary materials
Qaranteed, in the event of a problem or question via e-mail – a response within 24 hours
Goody-bag with personal surprises
Various physical exercises including dance (no dance experience needed
Drama / role playing
Creative exercises
Different meditations
Hypnosis sessions and visualizations
And even more ……
MEALS:
Delicious vegetarian food will be cooked. There are 2 main meals a day, a nutritious brunch and a healthy dinner, and fruit / snacks are available for breakfast for those who want to eat something for brunch.
CONTRIBUTION:
Early Bird € 588,- till 28th februari – Course fees and accommodation € 688,- per person.
(Do you live in the Costa Blanca and want to sleep at home, this is negotiable.)
Organic meals, the amount to be charged separately,- ad € 168,-.
The Discovery of your Balanced life starts now.
If you are interested, don't wait too long to sign up because of the limited places!
Do you have any questions or want to sign up, please CONTACT for an informal conversation.

Read the reviews of people you went, also VIP Intensive. 
Holiday and silence afterwards?
It is possible to book a prolonged stay after the retreat as a guest at "Natural Paradise" or Casa Palomas. Enjoy the atmosphere, the beautiful nature, some extra holidays in peace and quiet … or in combination with personal or relation coaching, therapy, healing or massage. If this appeals to you, you can contact us to discuss pricing and the conditions.
Love & Light
Alexandra Langeveld