Read reviews your balance coach here.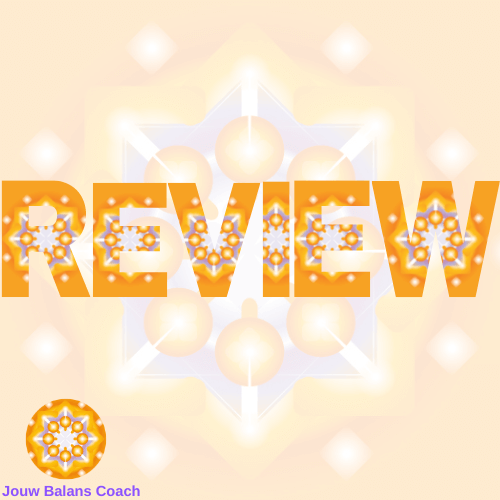 Reviews your balance coach given by happy customers who preceded you.
The testimonials are about coaching, therapy, the VIP intensive, retreats, dance in balance, the wonderful healings and other sessions.
I am pleased that there are many happy and satisfied customers.
I think it's great if I can help you too. Do you not yet know what I can do for you or are you still in doubt? Please feel free to contact me.
REVIEWS ONLINE CHAT ….    (then scroll down …)
Reviews your balance coach – VIP intensive – Retreat

The wall was torn down

Alexandra is a versatile (spiritual) coach and therapist. She gave me insights that were very helpful for my personal development. I started with a massage with wonderful essential oils and a therapeutic session. What I like about Alexandra is that she really takes the time to listen to you, and she also knows how to ask questions. The click was there right from the start, so a week later I did a 3-day VIP treatment with Alexandra. Here we went in depth with assignments and physical exercises and on day 2 tears were released. A piece of the wall has broken down and emotions have been given space. Beautiful. In addition to her nice approach and that she says what needs to be said, even if you don't always want to hear it, she lives in a beautiful environment and a wonderful climate. Completely in the mountains, in the middle of nature, limited range, so total tranquility.
Oh yes, delicious vegetarian dishes are also cooked for you. So if you really want to take the time to work on yourself, and really get away from it all, then I can really recommend the VIP treatment! Michael

VIP Intensive Summer 2021

I would like to share my one week experience with Alexandra and share her great coaching in this way. The coaching with Alexandra started last summer 2021 because I had come out of a narcissistic relationship and was stuck with a lot of mental damage. I had so many questions about myself and the processing of my toxic relationship of 12 years kept me very busy. First of all I want to tell you that Alexandra lives in a beautiful place in the middle of the mountains, greenery and tranquility in Spain. In the area there are many small picturesque villages that she will take you to if you wish. We went out for dinner and got water from a well. It is therefore also a holiday in addition to all the attention that is completely focused on you. Previously I had not traveled alone and found this form of working on myself in combination with the beautiful environment in Spain an extra incentive to undertake this journey. After the week with Alexandra, I also traveled alone through Spain for one week. What is special is how Alexandra has given me insight into my accumulated and stuck blockages on many levels. From the morning until the evening we did different exercises. If these exercises are professional and in a safe environment that allowed me to show my emotions. There are also moments of rest or just pleasant moments with lots of laughter, but also beautiful walks.
Read more….. Review Thea B. (VIP-Intensive Spain)

Blockages dissolve and long-cherished dreams have been given structure.

In October 2018 I participated in the 'Come into your power' retreat with chakra dance. The purpose of this process was therefore, come into your power. Is this successful? Yes, of course! After dancing my chakras in balance, I feel more connected to my body, I recognize emotions & patterns better and as a result, blockages are being resolved. Long-cherished dreams have been given structure, so that I am one step closer to fulfilling them. Thank you! Your strength is admirable! ♡
Maaike K. Retreat "Come in your strength?

The step towards balance between body and mind has been taken …

After years of self-neglect, I deteriorated very hard in May of this year. Since then I have been trying to turn the tide for myself. Given the low energy levels, this was quite a challenge. However, since May I have made some intuitive decisions. I knew they were good, I just wasn't sure why. In this week I have regained the connection with myself through dance and the other sessions. The session of 'the body as a company' in particular has been a real eye-opener. Through the dance and the session I actually got in touch with my feelings and that is very special and gives a lot of joy. I really felt what the "doing" does: it makes the connection. The step towards balance between body and mind has been taken, the road to a life in balance has been taken. Alexandra, many thanks. Caroline S. (VIP Intensive Spain) see also the separate review for the dance…
 see also the separate review for the dance… 

A great day with many insights; my VIP day with Alexandra

How exciting and difficult I found it in the morning, how easily Alexandra got me 'loose' by asking questions and doing exercises. Tears, tears of tension, but especially recognition and relief soon flowed into what Alexandra said. Relief because Alexandra understood me exactly and could name my 'pain points' exactly, while I sometimes couldn't even do that myself. And more importantly: remove those pain points / make them less heavy by doing exercises and giving me insights.

I have received so many tips, tricks and exercises throughout the day that I will not list them all. In the end, everyone will have to make their own journey, so I don't have to mention the tips and tricks for that. I was already on my way with my journey, but I felt that I had stopped and Alexandra has definitely helped me further in this. The day gave me great insights and good handles to move on. Thank you Alexandra. M.H. (VIP day Schiermonnikoog)

We came to my core, I can enjoy again`

In the summer I had a chakra massage with you. During the massage we had a good conversation and I went home stronger. Because of that feeling, I decided to do the VIP treatment with you, because I wanted to get even stronger. During the two days we had conversations; I told my story, you asked questions, listened and responded. Feelings came up that I hadn't expected, some had even slumbered in them. You addressed the negative feelings through the transformation, which took us to my core. They were two intensive days, in which we took the first steps towards my new future. I was looking for myself and thanks to the conversations I came to myself again, to my feeling.

The day after the VIP treatment I was confronted with an unrest; I was used to doing a lot of things and I couldn't do that on Schiermonnikoog, because everything was at home. I went looking for the peace in myself and eventually I went to the beach. There is an indescribable feeling on Schiermonnikoog, which gave me the peace of mind to give the treatment a place and process it into my new future.

And then the time comes when I go home again. That was exciting, because there I was lived a lot. There I started to process the learned steps in my daily life. It goes by trial and error, but step by step I get there, knowing that I still have you in the background and can always make an appointment with you at Schiermonnikoog. Thank you Alexandra for your help! I now have an empty head again (and otherwise I know how to empty it) and walk around with a smile on my face. I can enjoy, become calmer and walk, with the handles you have given me, further to a bright future! Greetings May. (VIP Intensive 2 days Schiermonnikoog)

Testimonials about your balance coach – Coaching and Therapy


In addition to Balance Coach, also a confidential advisor

It sounds strange and therefore I sincerely want to share this with other people. Alexandra has not simply become my "balance coach" but also a trusted person. Call it my best friend. I tell her everything and know that this remains in confidence. I am so truly grateful to her!! You may be thinking "what is this" when you read this comment, but everything I write is sincere. I know I still have a way to go, but without you, I wouldn't be where I am today.Thank you Alexandra for being there for me!!! LK (Belgium

During a coaching trajectory I found what I was looking for, "Myself"

Despite all my blessings, for 65 years I was always looking for something…………Thanks to Alexandra's warm understanding, her knowledge and professional approach, I found what I was looking for. Myself. Dear Alexandra, you gave me the Enjoyment back! Thank you so much. Jolande Spaink

As a thank you, Jolande made this beautiful statue!
Her explanation…"The beauty is the untangling of the problems.
An eight for movement, solving problems, from the hard masculine (thesquare block) to the soft feminine (8-shape) and the heart stands for the work you do out of love and passion"
Being in the NOW by heartfelt help

I searched and found Alexandra. With a very difficult event ahead of me, I could use some help in the here and now, but I came to yesterday… And that was a good thing because with Alexandra's "Hard help" I could be completely whole again. on to now and tomorrow… And ahead ;)I'm just going to do it Alex♡ love Candida M.

More in feeling and better grounded

During a number of Coach sessions I started using aroma therapy or Healing scents on the advice of Alexandra. The Auraspray 'Protection' and 'Clean Energy' in combination with the 'earth scent' ensured that I am better able to close myself off from external stimuli and thus more easily stay with myself. I am also no longer so easily influenced by e.g. negative energies from other people. Also through the daily grounding exercise that Alexandra taught me, I notice that I do things more consciously, I am less impulsive and think I act first. Furthermore, I listen more to the signals of my body, especially when tired and therefore less quickly go beyond my own limits. I am more out of my head and more in my feeling, so this is also a result of being more grounded / 'mindfull busy!
Thank you Alexandra, greetings Jim

EMDR after accident – now passed driving license in 1 time

I came to Alexandra for my fear of the driving test. Every time I got scared when I was cornering on slip roads because I was involved in an accident there a year ago. I kept seeing that image that the driver next to me had to brake hard because there was a motorcycle on the road that was coming towards us. Because of the EMDR I was able to give it a place and the fear has been converted into confidence. With the exam I told myself that I can do it and that I also had to show it so that I passed in one go, which I am very happy with and proud of. I thought it was a very special and beautiful experience, I would recommend it to everyone to get rid of your fears in this way. Greetings Silvia

Gain insight after sessions!

I've had some bad work experiences and through sessions with Alexandra it has given me insight, and the response has been positive. Peace, craftsmanship and honesty is what you can find at 'Your Balance Coach'. – Gerda

Restores balance in life through therapy sessions

I had a short-term therapy with Alexandra (Langeveld). Alexandra helped me a lot and she is a very good therapist. In a friendly way she pays a lot of attention to you and tries to understand you. She is thorough and takes all the time for you. With her empathy and a wealth of life experience, she is able to restore balance in many people's lives. I can recommend her to everyone. Michael M.

Closer to myself, more insight and therefore more often in balance.

After struggling with my feelings for years, I thought it was enough a few years ago. There was something wrong with me that made me feel like I couldn't go through life all the time. High peaks and low valleys, life was like a roller coaster. Up, down, left, right and sometimes even upside down, where you had no control over what happened and you just let yourself be carried away. With all its consequences…

By ringing the bell with my environment and making the decision for myself that I don't want to continue like this, a long process of getting to know and acknowledging yourself with the associated therapies and the today oh so well-known medication started.

I was pigeonholed by the therapists, psychologists and psychiatrists on the basis of tests and analyses. As soon as you were in a booth they knew how to treat you because each booth has its own treatment method. I did not feel comfortable with this at all and often did not recognize myself in the image that was created at "my" box. My treatment was not measured on me but on the "disease" that would belong to me. It was only years later that this clinical picture turned out to be incorrect and one could not even speak of a clinical picture.

I turned out to be Highly Sensitive (High Sensitive Person), a personal quality that makes you experience stimuli in whatever form more intense and stronger. And through which you generate stronger feelings and emotions than the average person. Positive energy can make you "float" and do you very good, negative energy can come in like a sledgehammer and make you completely upset. With your head in the clouds, with your head in the sand and often nothing in between. Do you find it strange that I often felt like a sailboat, motionless on the sea, blowing with all the winds?

My intense feelings and way of perceiving stimuli had brought me completely off balance. Out of balance with myself and with the world and people around me. I went looking for myself and for answers in others, while you can only find this in yourself. Those others can help you ask the right questions or point you in the right direction. But not to know who you are and how you can go through life happier and with acceptance for yourself.

Then Alexandra crossed my path. She has brought me back to basics, balancing with mother nature. It sounded a bit hazy at first, a bit too spiritual for me. After all, I was used to the clinical and medicinal side of contemporary conservative therapy. But after 1 conversation with Alexandra, she made more of an impression and I saw that she gave me much more meaning than four years of "normal" therapy that I had had. She started working with me, what are you encountering in your life, what should change for you that could make you happier, how do you deal with setbacks now and how would you like it to be different?
Read more … the Review of Danny V – coaching 

Reviews about your balance coach – healing


Covid was cured quickly.

We got Corona.Alexandra was so sweet to give a healing to my husband and myself. My husband had a high fever and I had flu symptoms and a terrible cough and shortness of breath. After the healing the fever dropped and I was able to sleep through the night again without many coughing fits. My husband was completely fine after two days. The healing helped a lot and was also very pleasant. And that at a great distance. Congratulations to Alexandra🌹 Karin van Hout

This gives me strength!

The healings she gives at a distance work very well and powerful. I didn't believe in this at first, not at all!!! But it doesn't help, I said to myself, it doesn't hurt. Yet I have personally experienced its power: On a certain day when I felt listless, had no energy, was sad, I had let Alexandra know, asking can you help me. "I need help, I can't do it." She promised to do a remote healing that I didn't know the time of, at some point during the day I felt better, had more energy and my mood had changed. A few hours after I started to feel better I got a message that she had done a healing for me. I was completely stunned by the power of a healing. Thank you for everything
Katy (Belgium)

This gives me strength!

The healings she gives at a distance work very well and powerful. I didn't believe in this at first, not at all!!! But it doesn't help, I said to myself, it doesn't hurt. Yet I have personally experienced its power: On a certain day when I felt listless, had no energy, was sad, I had let Alexandra know, asking can you help me. "I need help, I can't do it." She promised to do a remote healing that I didn't know the time of, at some point during the day I felt better, had more energy and my mood had changed. A few hours after I started to feel better I got a message that she had done a healing for me. I was completely stunned by the power of a healing. Thank you for everything
Katy (Belgium)

Healing after emergency hospitalization

In 2021 Alexandra gave me a healing session after emergency admission to the hospital. That was a huge relief. The pain in my chest had inexplicably disappeared. I felt good again and could sleep well. The pain has not returned. Kudos for that. Thank you very much Alexandra.
Karin H. (the Netherlands)

Next day 100x better and after 2 days everything is good again

 

Thank you dear Alexandra for your prompt help! A felt 100x better the next day! Was able to walk well again and had much less pain! After 2 days everything is back to normal! We are very happy that you were able to do this remotely, because coming to you at that time was not possible! The energy you give to people is indescribable and positive! I will definitely recommend you to everyone!!! Thanks again. Carella Ver – distance healing

The most beautiful chakra healing so far

 

Through this way I want to share my experience with you during a healing. I am very grateful that I have received the most beautiful healing so far. I started receiving chakra healings about 6 years ago, but what Alexandra can do during a session is more than bizarre! The session was very in-depth, and most importantly, I felt very safe in every moment of the session. Alexandra is a very friendly and powerful woman who gets all kinds of messages through what the guides have to say. I thank it again this way.
Do you ever come to Spain and would you like to make a spiritual growth? Then I'll touch you to book a session with Alexandra! Thanks again dear! Mihaly Bak

Testimonial about your balance coach – coach / medium


Alexandra teaches me to believe and trust in myself.

I came into contact with Alexandra quite by accident through the internet. Call it fate! A cry for help from me!! I struggled with burnout and was completely through it and completely lost my self-confidence. Who was I? Why me? How is this possible? .. You name it. Couldn't let go of certain situations/people from the past and give them a place and move on. Alexandra teaches me to believe in myself and have faith. She has given me tips and tricks and teaches me to stay close to myself. She is always a listening ear but also points me to look at myself. This can be very confronting, but because of this you grow further as a person and you get better. I realize that .

A beautiful quote from her:   if you change / think differently, the world around you changes. Positivity attracts positive energy and radiates to others. K.L.

Grateful for coming back to myself!

When I ended up in a state of exhaustion last fall, after having endured a number of tough years privately, I delved a little more into the spiritual world after a palmist reading from a good friend. That's how I soon found Alexandra. An understanding, sweet woman, who through her work experiences in psychiatry, and her psychic abilities, was a very good support for me. She sensed things she couldn't have known since I hadn't shared that info with her. In addition, she has given me online healing a number of times. I am a sober lady, but I felt it in my body. This made me feel better and stronger, also thanks to her advice and tips.

I am very grateful to Alexandra, but also grateful that I have come closer to myself because of this. At the moment I have a lot of faith in my future, in the new happiness. I will certainly keep in touch with you Alexandra at times when I need it again, to keep calm in my life and to keep me focused.
Margo k.

Reviews – energie werk en aromatherapie

Wat een Energy treatment, a treat

What a joy that is, such an energetic foot massage with oil… the energy starts to flow and you immediately feel how it becomes calm inside… talking together, a listening ear, an insight…. wonderfully scented oil. … Simply blissful, pure indulgence, you feel reborn… starting with the feet…. it flows through!!! Thank you I really enjoyed it! Christine G.

Pain in throat was gone, felt lighter and good to go to the toilet

During Alexandra's online healing I felt fine. The pain in my throat was gone and I felt lighter. After the healing I felt calm, calm and floating. Thanks to the specially made roller with essential oil, I can now go to the toilet! Thank you Alexandra

Aromatherapy, personal roller is beyond expectations

The fragrances that Alexandra offers (even composed according to a personal recipe) are pleasant beyond expectations. The roll on bottles are especially nice and economical to use. So definitely recommended. Regards Ingrid Rombouts (Zeeland)

Foot massage & Coaching gave discharge and rest

Alexandra, the foot treatment was wonderful again, it gives relaxation and is nice, the feet are much softer and I also feel a lot of heat during the Reiki treatment. A week later I was still benefiting from it. Coaching is also nice, I am more introverted, I became aware of a few things and I felt relaxed. When I came to you my head was full and after leaving there was a huge release and peace! I feel very at ease with you, you are a listening ear and you radiate warmth. All in all very good, thank you. Greetings Netty

Familiar and relaxed, tips still work!

The treatment with Alexandra was very relaxed and familiar for me. Felt very comfortable, everything went at a pace that suited me so that I kept feeling good. I did receive a number of tips that I still experience as positive and still apply daily. Also I am very much looking forward to doing another treatment to find myself even further and with her help I will certainly succeed. I can definitely recommend Alexandra to everyone!! Conny

Sessions give relaxation, satisfaction and confidence

Alexandra, your sessions are amazing, I enjoyed them, you gave me relaxation and satisfaction and I am very sorry that you are so far away. You really got me through this really rough time! The foot massage was also wonderful! You're also someone who can get someone through it well. Your pep talk and your direct honesty gave me insight and confidence in myself again. Thank you very much, I am looking forward to another energy treatment including foot massage! Regards, Laila

Are you ready for a session or a wonderful treatment?

Reservations can be made here…
If you want more information, sign up for an introductory meeting..

Love & Light
Alexandra