How is it with your health?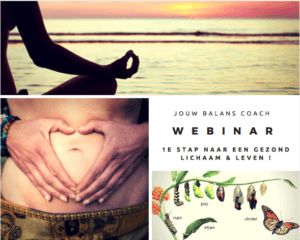 Around me I see many people suffering from diseases, disorders, anxiety and uncertainty.
It seems like there are more people who struggelen than those who are healthy.
Not to mention the medication that is used.
People leave with bigger and fuller bags to the pharmacy.

I see a lot of unhealthy changes in recent years.
Different lifestyles, different diets, different mindsets.
Everything must fast, ready, fast food is hot.
The supermarkets and fast food chains play well here on in.

Here in Spain, sugar, fatty foods and alcohol is a major problem.
In many restaurants you get a free bottle of wine or a pint of beer on the menu.
Do not want to drink wine or not you empty the bottle, well you get it home.
In every village and town you have 24-hour service, a small shopje which is always open where 2 to 3 vending machines with candy, snacks, soft drinks and cold coffee drinks. In many cafes and eateries are the bowls of chips and peanuts ready and find you at the bar usually greasy tapas.
The bread and olive oil and aiiolie part as standard. And then the delicious desserts and liqueurs to it through again to finish.


"Life is good" , I hear many people say.
Delicious hearty food and enjoy a lot.
I also see a lot of suffering.
People who suddenly become very ill and suddenly no more.
At these times people get into a panic, but it is often already too late.
My story, how I changed my life ….
I myself have had to deal with diseases.
17 secret of anorexia / bulimia, that was a rough period.
A life of fear, control, insecurity, suffering from traumas that popped up.
It was a long road to recovery. A combination of therapy, other food, a way in, I was willing to pay. 
Then I discovered a lump in my breast.
Another way in, this time with my teacher training Poly Power.
More cases came up, more ballast I lost.
The lump disappeared, my life took a different turn.
I am even more focus on health in general.
For me, the time has now arrived to deal with it actively.
Diseases or prosperity ….
More and more people suffer from physical or mental illness.
More and more allergies, cardiovascular disease and many cancers.
In addition, depression, overwork and many burnouts.
An unhealthy work environment, toxins from the traffic and do not forget the radiation.

Are you aware of what kind of society we live in?
Are you aware of the link between diet, unhealthy lifestyle and disease?
In various ways I help people with health.
My mission this year is to help 200 people with the health, social and abundant life. It starts with awareness !!!

Have you become curious?
Want to work in a healthy body?
Do you have symptoms that will not go away?
Want to lose some weight?
Do you experience emotions?
Do you suffer from thoughts that cause you stress and tension?
Soon I will be a webinar here vomit.
Would you like to be kept informed, please subscribe to the newsletter.
ps you know you can request an informal conversation . Click here for the interview … 

Love & Light,
Alexandra Langeveld