"IN BALANCE WITH YOUR AUTHENTIC SELF"



Be who you really are, more energy, create your own life! Vip – intensive
VIP Intensive – Retreat – Paradise for National Healing & Happiness to Lliber 
Alexandra Langeveld
Women – Awareness – Healing – Inner Growth!
Are you ready to sign up to a transformation
which changed your life at different levels?
*   You're in touch with yourself lost.
*   You experience imbalance between work and home.
*   You worry about finances or doing work that is not (more) suits you
*   You can difficult say 'No' and always about your own boundaries
*   You experience problems in relationships , including the relationship with yourself
*   You find it difficult for the right way to communicate
*   You have trouble yourself to come
*   You live too much in thefuture or the past
*   You bother you to release (also kilos of body weight)
*   You have no confidence in yourself and the future
Sign up for this fantastic VIP intensive  'in balance with your authentic self'

"If you do not take charge of your own life, then take another charge of you "
I know how you feel because that's how it was for me before I went through a huge transformation. The turnaround came after I had seen light 'during the relationship in a violent manner it which was not good for me.
I realized that I gave too much of my energy away, me too much adjusting to my partner so I always did fewer things to myself that I was just energy. I also had trouble getting called correctly communicating, I felt insecure, played down the problem or could not express myself because of my lump in my throat and comforted myself with food, sometimes emotion food. It all had to do with my self-esteem, which was very low so I lost real contact with myself and I could not stand up for myself, setting boundaries, good communication etc.
You do not longer feel miserable or to experience pain. Everyone can always change at any time, you have a choice at all, if you change itself changes the world around you! Change always starts with yourself. And to support you in your transformation, I have a great program for you during an individual one on one VIP Intensive or 2 Day (or overnight) VIP Intensive includes accommodation in a beautiful location in Pedreguer.
(This is also possible in Schiermonnikoog, but excluding accommodation).
Are you living your own life?
* Are you in balance? * Allow you in your power? * How is your self-esteem? * How is your relationship with yourself? * Will you let go of what no longer belongs to you?
   
   
   
   
   

"If you're not in your power, then society will play with you"
Why I created this VIP Intensive for you?



Quite simply, it is a customized program and is 1 to 1.
I often hear from clients that they have problems and want to do something but not extremely long range. Many women are so busy with work or caring for the children and have not really learned to make time for themselves to relax and do things that are very important to them. They go on and get lost contact with themselves. Many of my clients literally say they are out of balance balance.   Do you recognize you in here? This is why I offer this VIP Intensive yours.
Why now?



You always have a choice . You can now take a step to rid yourself of past pain and transform it to balance so you will experience in your life and you can live from HIS. Age is irrelevant. "You're never too old to learn" so that you can make this beautiful transformation to your true self. VIP intensive This is a wonderful gift for yourself and the great thing is that today you can already make the first move. I booked 8 places in 2018. You too can be there to find balance within yourself!
How to apply

 ?
Are you curious about what you can accomplish if after your first step?
Sign up here for a Noncommittal Exploration conversation so we can watch together and this day for you is the right choice. You simply fill out the Contact form and I'll call you to explain and answer all your questions to the program.
Do you want this year to start working on your new future, please sign up today.
Claim your place and put yourself now in the first place.

Testimonial MH 
"A great day with many insights; that was my VIP Intensive day with Alexandra.
How exciting and difficult I 's found the morning, how easy Alexandra me all "loose" was by asking questions and doing exercises. Soon the tears flowed, tears of stress but mainly recognition and relief in what Alexandra said. Alexandra relief because I understood exactly and precisely could appoint my 'pain' while I myself sometimes could not agree. And more importantly, which remove obstacles / they allow less heavily by doing exercises and give me insight.
I have the whole day so many tips, tricks and exercises given that I do not go all enumerate. Eventually everyone must take his own journey, therefore I do not mention the tips and tricks. I was traveling with my trip, but was quiet and I feel absolutely Alexandra has also helped me again herein. The day gave me great insights and good handles to be able to continue. Thank you Alexandra!
VIP intensive this can be very interesting for you if:
 

You know what specific problem you where you want to work

 , whether you are at any rate willing to make this choice before the VIP Intensive. (do not worry, I'll help you with this!)

You love personal attention

 and a day, or two days, enjoy where you and I together 

works totally dedicated to YOU and YOUR transformation.

You will love to enjoy the treatments

 and also to work on your problem. There is enough time to also see some of the beautiful surroundings.

You're not looking for a quick but superficial solution to a 

profound long-term change

You find yourself valuable

 to invest.

You are open to coaching and you are 

willing to actively work with yourself

 so that we 

 

can work together 

to achieve your transformation to!
For those who do not !!!
* If you still continue to complain and do nothing * If you place responsibility outside yourself * If you do not want time, you are too busy or have another excuse * If you're struggling to make your coach * If you are out of your comfort zone like steps  
 
 
 
 
Testimonial from JS
Despite all my blessings, I was 65 years always looking for something …………
By Alexandra's warm understanding, her knowledge and professional approach, I found what I was looking for. Myself. Dear Alexandra, you gave me back Enjoy!
Insanely thanks. "   Jolande Spaink to Spain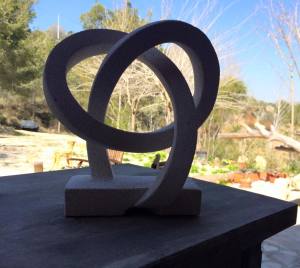 To thank Jolande has created this wonderful picture!  Her explanation there …
"Beauty is the disentanglement of the problems.
An eight motion, bring problems from the button,   the hard masculine (square block) to the  soft female (8-shape) and heart stands for the work you do out of love and passion "



This will receive a VIP customer: 

  

Value priceless!
Preparatory command 'What do you release "




To make best use of the time you can prepare for the problems you run into-or bothering you. This can be physically but also mentally, emotionally. 

  

That you are out of balance, what do you need to come back into balance?

Our VIP Intensive in the beautiful location in Pedreguer




Your VIP Intensive takes place at my beautiful 'Natural Paradise for Happiness & Healing. 

We start the day at 10:00 and finish around 17:00. Of course you can come earlier and / or stay longer so you can still enjoy the beautiful surroundings!




If you would rather not or can not travel, the VIP Intensive can also place online




to find and make contact with each other via a webcam. The healing can also be at a distance




given 

 

are. The online program is then modified slightly because it is about you, you are the VIP.

A lovely Energy Treatment, "Come into your power"




consisting of a foot with 100% essential oils, Reiki and magnetizing a  

foot massage with essential oils.




The aim of the massage –  

the balancing of the chakra system through the feet of the 

 body. To the right is the yang, is  

rational side. Left is the Yin, the sensitive side. 

  

By




processing blocks to  

the 

 

Kundalini energy to flow freely and promote the  

overall well-being.

S 

essie to transform your problem.




We are going to elaborate on your problem and will change this. This can be done  

several ways, we look at the time that best suits you and what  

gives best results. 

  

You also get tools to continue with it.

Visualization / meditation / homework




you get adequate visualization or meditation that helps you get into bales and stay




that has to do with your problem you want from. 

  

This you also get to take home




so you have a longer time what goes on.

A VIP folder required materials




from the VIP Intensive get me a selection of my main "Come in your  

power 'six-month program. These are issues that are important to you.

1 on 1 coaching

A delicious VIP lunch

Warranty, any problem or question via e-mail – within 24 hours to respond

Goody bag with a personal surprise
To accompany the two-day VIP Intensive – Value priceless!
A 

walk

 in the mountains or by the sea with various exercises

A 

session

 to transform your problem (see above)

Dance in Balance –

 a great inner journey – coming home to yourself!

A delicious 

Reiki treatment

 inc stone foundation -. These are the healing




will balance chakras and blockages healed.

Creative exercise

 – we get started with creating your future that fits your authentic self that you feel comfortable with.

A wonderful 

VIP dinner + overnight



VIP Intensive 3 to 5 days .. Even more extras …



For several days we will expand the program to make your life easier!



And this is what you can achieve during the day (s) and results
1. Understanding yourself, your behavior and response to certain events and individuals 2. Moments of relaxation, letting go of what no longer belongs to you   
     
3. Tips & Tools to deal with certain matters to , the difficult moments    
4. More energy, tips and tools to maintain this   

and more ….
Testimonial of Caroline.S. from Amsterdam     
After years of self-neglect, I am very hard declined in May this year. Since then I try to turn the tide for myself. Given the low energy levels it still was quite a challenge. This week I have the connection with myself regained through dance and other sessions. In particular, the session of "the body as a company" has worked as a real eye-opener. I actually got contacted by the dance and the session with my feeling and that is very special and gives a lot of joy. I really felt what "do" it does: it makes the connection. The step is to put balance between body and mind, the Office has turned to a life in balance. Also a real eye-opener ward mandalas. When I had to put in order to look and feel what came up, I began skeptically. My ratio saw no point in. Yet broken through that resistor, and to let me in work. The result was surprising: I felt a flow and connect with my body. The Reiki felt like a warm flow of energy in the places I was touched and found it relaxing.
In short, when I came, there was no connection with my chakras. I did not even have exactly what they value) and now there is that connection and appreciation.
Alexandra, many thanks!
How do you qualify for an available spot?
Do you feel 'Yes, this is really something for me' after reading these words? Popel you to really take the first step towards balance in your life in the one on one VIP Intensive? Nothing happens for nothing and this would certainly be for you an opportunity to work together.
You simply need only indicate below that you are interested in this and want to apply for one of the available spots. Log does not mean that you are already authorized or you have registered yourself.
Register 20 minutes Interest Call VIP Intensive     
Once I receive your interest notification, we plan to call in 20 minutes for them to be sure that you and I have a click and this offer to you the perfect decision at this time. I will contact you for an appointment call. Obviously, I tell you what could be the benefits to you of these VIP intensive.
Bonuses: (minimum value € 295,00)
1. Follow Up Online session (duration 45 minutes) one week after the VIP Intensive follows a session over the phone or Skype. After our VIP Intensive is nice to have a follow-up appointment. This is important because I know that people have a need to stick to the export performance of the homework assignments, in addition, a coaching session also very nice to share experiences of the past week and if there are questions or problems . 2 . Recordings of the conversations in MP3 This is nice to hear after another. 3. Reiki treatment at a distance 30 minutes, 2 weeks after the VIP Intensive follows a Reiki remote treatment. 4.
    
      
    
    
    
 
    
 
    
  Meditations and visualizations

VIP Intensive days in Spain (Costa Blanca) book + consultation elsewhere.
There are several options for sleeping, an old finca, a wooden cottage or bed and breakfast.
In summer (and other dates on request) it is possible to Schiermonnikoog and Texel.
This is also possible in conjunction with the Dance of Balance cycle. 
Testimonial of Caroline on the dance retreat (combi VIP Intensive) "Surprisingly, overwhelming, awakening and liberating. Surprisingly (big difference between knowing something and get it and actually do) Overwhelmingly there was enormous at me … that will determine a long time work …) A real eye-opener ward mandalas. When I had to put in order to look and feel what came up, I began skeptically. My ratio saw no point in. Yet broken through that resistor, and to let me in work. The result was surprising: I felt a flow and connect with my body.



The term "Awakening" is therefore in one word to me what this retreat for me has put in motion. In my head I was 'awake' but this retreat has now become my feeling awake or perhaps more accurately, become accessible. This has opened the door to release blockages and is the way to inner balance now quite visible to me.
Alexandra, many thanks! "
Fidelity Offer
If you come as a couple or more than there is an interesting offer.
The (re) finding your balance starts NOW.
Testimonial Conny J. "The treatments at Alexandra was very relaxed and familiar to me. I felt very at ease, everything went at a pace which suited me so I was feeling good. Do have some tips that I inherited is still a positive experience and still applicable daily. Am very much looking forward to another treatment to do to find myself even further and will certainly succeed with her help. I would definitely recommend everyone Alexandra !! Greetings Conny "

More information about the VIP Intensive day (s) and / or enrollment, please:
contact  – email: info@jouwbalanscoach.nl
Want me personally speak leave your telephone number and I'll call you back.
T: + 34-657939635  (you can also send a WhatsApp message)
More information of the hotel and the location of the cozy apartments Schiermonnikoog:
www.schiermonnikoog.com and www.hotelvanderwerff.nl
I look forward to your request!
Love & Light 
Alexandra Langeveld
Who is … Alexandra.

      
Alexandra Langeveld is a poly-energetic therapist, coach, Reiki Master and Medium.
She has regular workshops dealing with inner growth, success and authentic self. It also organizes "Dance in Balance" workshops.
Dance has since childhood been her passion and her form of inner expression. She also has many years of experience with bioenergetic energy body treatments, massages and healing treatments.
Her passion is to help women to open their hearts and make contact with their bodies. Activate their inner love, connect with others, intuition and concentration, to live out their essence. In this inner journey Alexandra used different approaches and techniques of coaching, body treatments, aromatherapy, rituals and many others.
All this will help you to have more contact with yourself and the direction to go which would take. You get clarity and vitality. Her life experience and extensive training have helped hundreds of women to achieve their full potential. Work from love, to help people discover their strengths and hidden talents.