Do you want long-lasting results, are you ready to start?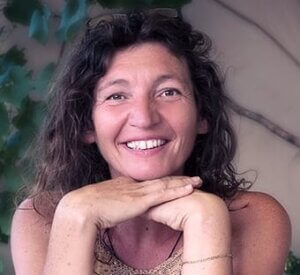 Work with Alexandra Langeveld means no more excuses but Action!
Hello, welcome to the website of Your Balance Coach.
It takes courage to ask for advice and help if you need it. That you can orient coaching indicates that you have already reach
ed a threshold! Seek help and talk about it is the next step, I love to help you with this.  More information about me… Click here

The figures show that 1 in 8 people suffer with burnout or stress.
Wanting to be long strong, do not pick up the signals from your body, go over your limits, do not communicate well, do not dare say no and take too much on yourself or serving others too much should be common reasons why you get out of balance.
Actually, you lose the contact with your authentic self.
Discover your strength and your capabilities.
Give yourself a nice present, Give yourself the attention you deserve.
Are you ready for it? A transformation that changed your life in various areas !
Subscribe now for the 1 or more day RETREAT.
Since September also present at Medium Chat.
You can go for a (video) chat, online reading / session or a distance healing.
Request your free chat or conversation here ..
Life Coaching / Therapy…..
Working with Alexandra Langeveld means:          
Working with a proven expert
Always work at the result
Focus on the target (balance in work, relationships, authentic self, etc.)
Quick results plus tools to maintain the long-term outcome.
This could be when you're stuck at a certain point in your life such as a divorce or losing your job, illness or if you are looking for deepening and meaning  your "mission" in life. By connecting with your emotions you can get insights into limiting patterns and associated feelings, thoughts and behavior. If you make changes in it you get balance with yourself and you can do better in certain situations.
'Dance in balance' …..
The combination of music and dance unravels any blocked energy, brings you into balance and makes you more deeply with your authentic self is contacted. You will be brought back in connection with the person you really are!
From January 2019 we start with the 8 and 9 week cyclus "Awakening" and "Journeying" and retreats in Pedreguer!  Sign up now, when you book you will receive a nice gift. 
Click for the Facebook page – Dance in Balance
HEALING & HEALING SCENT FREQUENCIES – Aromatherapie ….
100% pure essential oils, essences and sprays. I use this during the sessions and treatments, which enables us to make faster and better results. Of course you can also buy this, it is also possible on location during an event, at your home, etc.

Aromatherapie Full-Body massages – Energiebehandeling –
Healing o.a. Reiki (ook inwijdingen) – Magnetiseren – Holistische massages
(Also mobile … possible on location)
Call me or send your WhatsAp-Spain 0034 657939 635 / NL 0031 624909568 (only App)