Presentation and treatments at Soul Sanctuary Javea.
The past few months have been very busy with the move to Tibi.
There was also some renovation work to be done, renewal of the kitchen and some more things on the planning. The air conditioning will be installed and a small house will be added, with bathroom, outdoor kitchen, for the VIP Intensives. Two caravans also have a nice spot, they are almost ready for use.
The last few years were dominated by a lot of work online as well as sessions and VIP Intensives.
Almost three years were dominated by buying a house and plot to do my work.
Two houses did not go ahead after months of waiting, very unfortunate, it cost me deposits, but … something better came along! Buying in Spain has some snags, which took a lot of time and energy.
I will write another blog about that later … with pictures of what has come to fruition now.
Tibi is a bit further away from Lliber, it is now in a triangle towards Dolores.
There is La Fabrica, where I participate in the hippie market every month.
I sell my products there and give healing and foot massages. Guests staying at the campsite and people living nearby can book me on other days for healing, massages and other sessions.
Alicante and the airport are now closer, very convenient for participant Retreats and the VIP intensive.
It's a win win situation, and in addition I work more on location, many people really like this.
Coincidence does not exist.
Suddenly out of the blue, I reconnected with Lesley, we had known each other for almost nine years.
We had not seen each other as much for several years due to each having our own pursuits and goals.
Her dream came true, she set up Soul Sanctuary Javea.
So the idea of working together was born.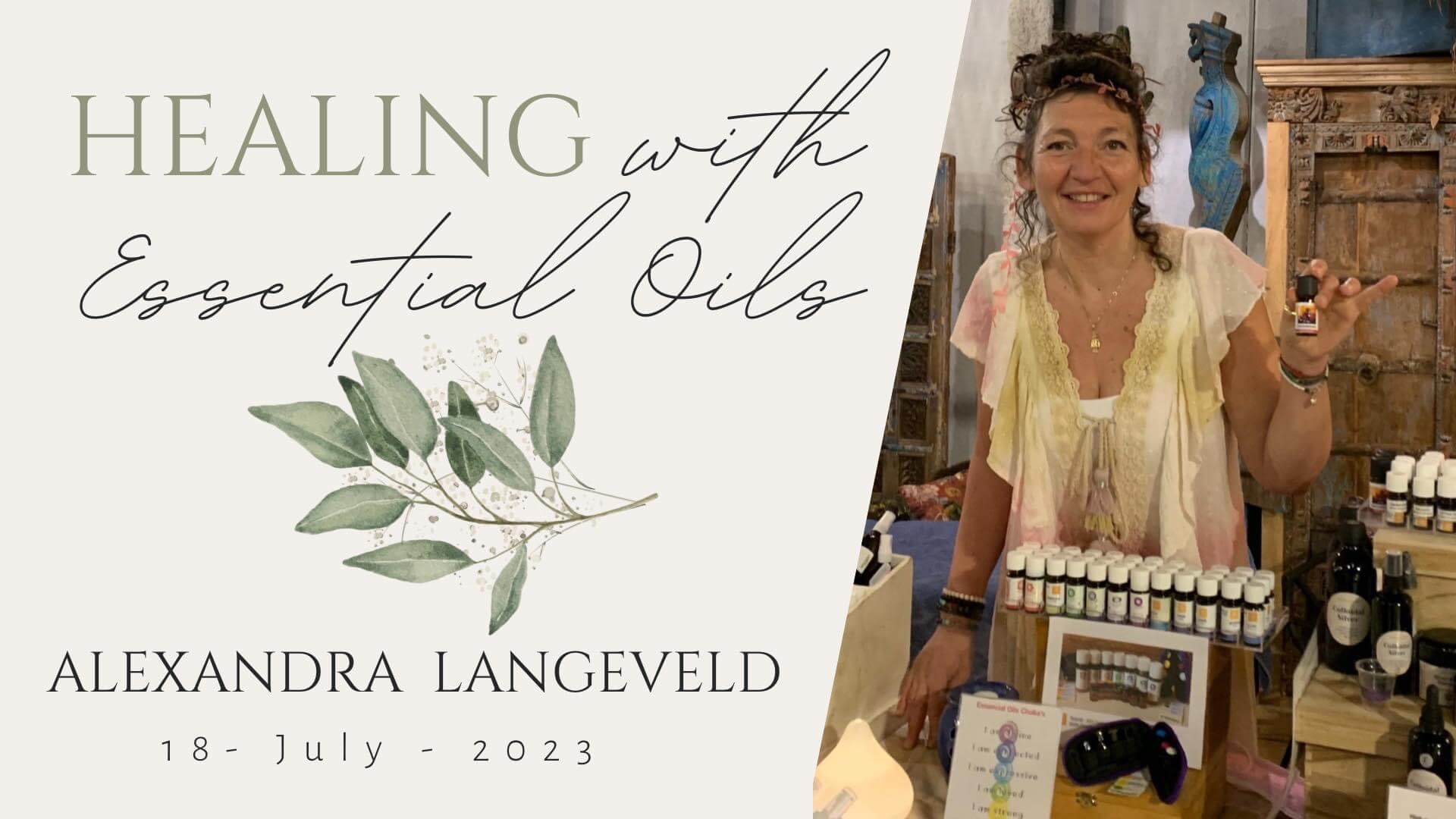 18 July, I gave a presentation, about my work combined with the amazing healing fragrances.
The essential oils and aura sprays that have a healing effect on physical, emotional, mental and spiritual levels.
It was a super cool morning, there was a lot of interest and interaction.
This was also a good time to promote my new VIP treatment.
To be continued…
I am going to do this more often, and also I can use a space to give the treatments.
A nice win-win situation.
Working in different places, as well as on location.
25 July I will be giving a Mayan Ceremony at Soul Sanctuary Javea. "Day Outside Time". Click here …
We will let go of the old year, which ends on July 24, and open for the new, which starts on July 26, 2023.
We will do a special rainbow bridge meditation and some rituals and celebrate, dress code is red.
Find more information here !
26 September I will give a talk about Tantra.
This too will be interactive, I love to let people experience something.
If you want to attend this, please sign up …
You can also contact me.
More information on tantra can be found here……
Would you like a demonstration of the healing scents at your home? This too is possible.
A friend or family party can be organised, all in consultation.
Do you need a massage, healing or coaching session?
You are welcome in Tibi, by Soul Sanctuary and on location. Some sessions is also possible online.
If you have any questions, ask for a free introductory talk.
Together we can see what your needs are and how we can fulfil them.
Love & Light,
Alexandra