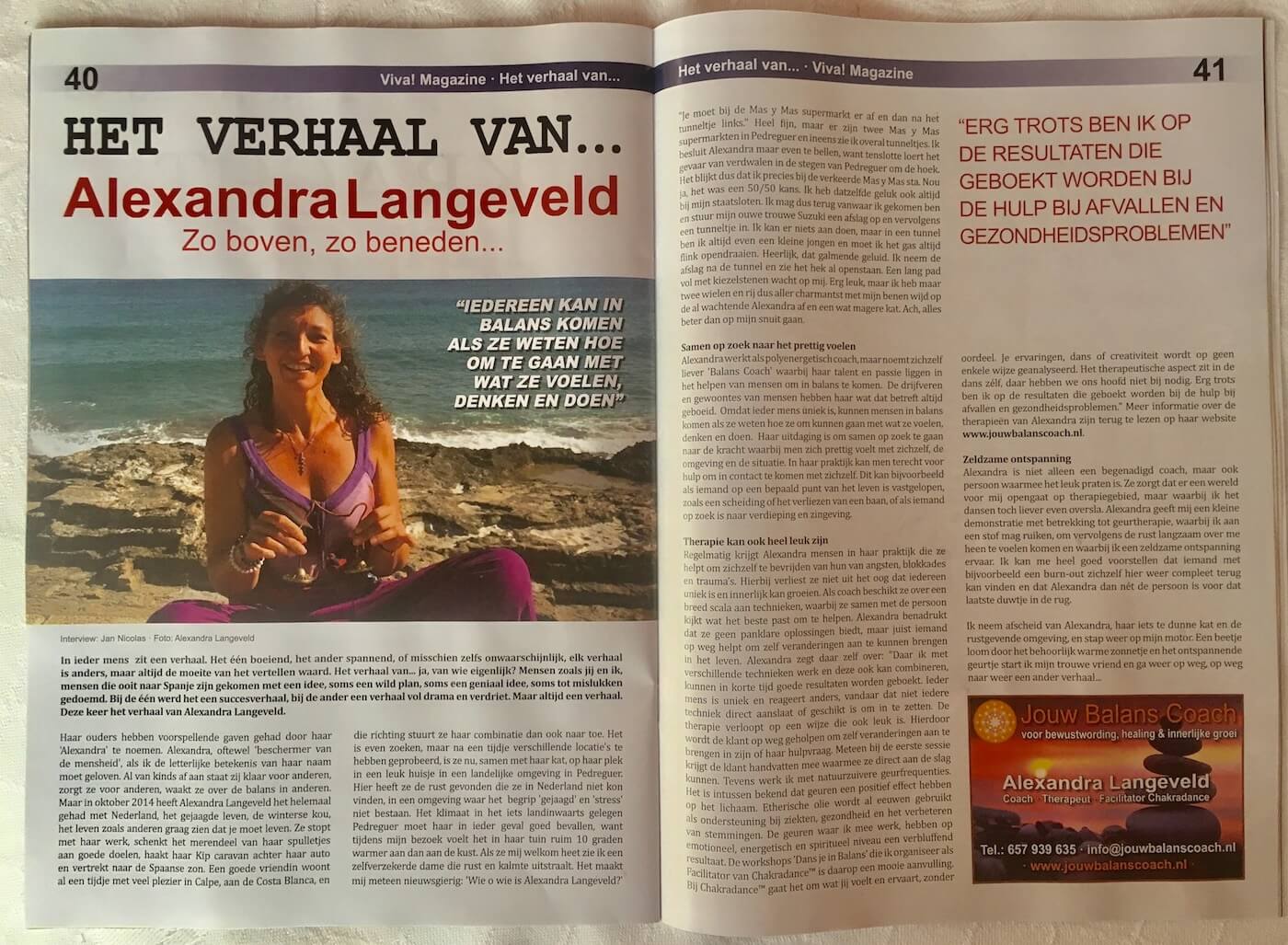 July 2017 – Pedreguer – Costa Blanca – Viva España
It flows so much that the sin is there to take away and later have to build again. Phew what is hot, the heat began in June and will not stop.
My beautiful place, I call it "MY LITTLE PARADISE",  it is getting better.
The first summer here, it pleases, the round pool of 5 meters in diameter is not a luxury and nice siesta begin to get used to. An afternoon nap is really needed!
The first reactions are within the great interview VIVA! Magazine.
This year I chose to stay in Viva España too.
Last year at this time I stayed on the beautiful island Schiermonnikoog in Netherlands.
Away from the hot Spanish summer, literally from my ex, come to myself and my company new life away. The course "Program-oriented work" in conjunction with work in a hotel and my own work as Balance Coach / Healer had done me good. It was a great time, I enjoyed the beautiful island, the silence and also the Struh market , what interest there was in my weekly class with healing fragrances and the now favorite "Energy-treatment". It was nice that customers chasing me later flew for a retreat in Spain.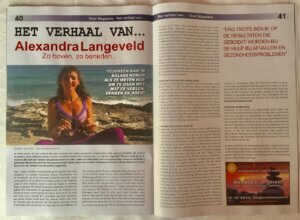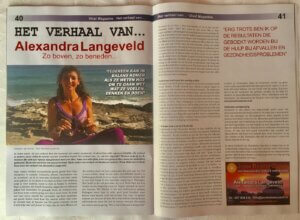 Click for larger version VIVA!
Alexandra Langeveld-VIVA! Magazine Spain-Balance Your Coach
I'm incredibly happy with the interview in the VIVA! Magazine.
My beautiful place, I like to share it with many people.
AS ABOVE – SO BELOW
That's exactly what matters in life.
BALANCE between being grounded and the line up and everything in between.
Many people are too busy thinking, sometimes thousand thoughts per day , which is such a shame because it takes you nowhere. It takes energy, often the doemdnken , which does not benefit because it often leads to stress and eventually physical complaints.
Grounds, contact with mother earth , literally feet on the ground, there begins the base .
The contact with your body , your feelings , your emotionsSo you can understand your behavior. Breathing that ensures good blood flow, peace, trust, inspiration, may all be there again.
My mission is to help many people lead a happy and healthy life.
They create a life that suits them. That starts with finding balance with itself.
Of the unconscious ego and behavior towards Unconditional Love .
The contact with the body and restore the soul, anything goes there ARE release what no longer serves and eventually come home to your authentic self! 
I really want to work towards a healthy and loving world.
There is not much to be happy!
So also my amazing place, I have everything I need.
8 hectares of land, I live and work surrounded by nature, I enjoy the fruit trees, the rest …
I am a happy person and I grant anyone !!!
Do you need more information or an appointment, please feel free to contact me.
For a stay to relax to you welcome!
Namaste, Love & Light
Alexandra xxx